If you love Subaru, this post should come as no surprise.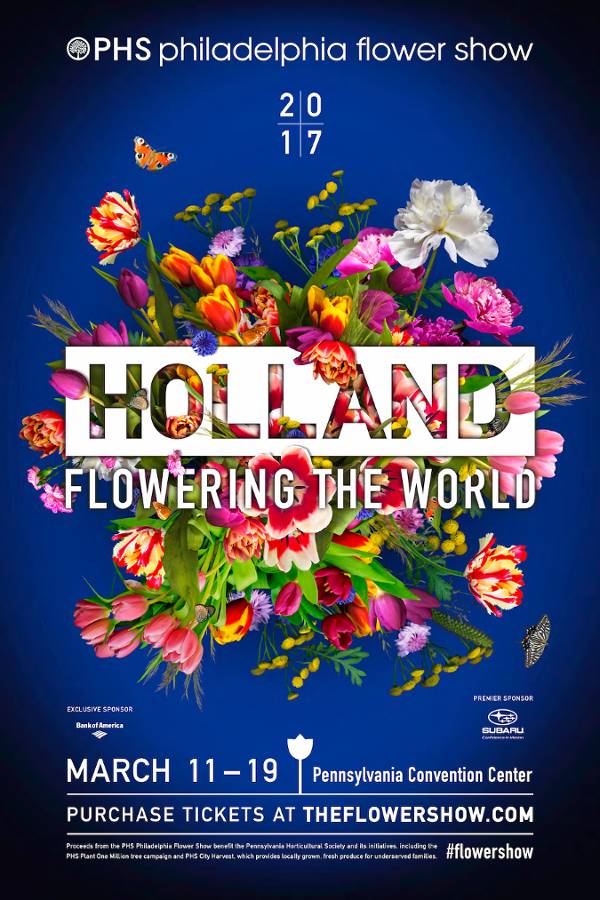 Subaru has a long history of ecological causes and conservation, and it was America's first Zero-Landfill automaker, with all its manufacturing waste being reused or recycled, so none of it ever ends up in our lakes, streams, or even our landfills. Subaru believes in environmental stewardship, and that's not just talk, but demonstrated again and again through environmental initiatives and campaigns designed to make us a cleaner, greener America. Currently Subaru of America is undertaking its "Subaru Loves the Earth" initiative as well as the current "National Park Zero-Landfill" initiative. You can learn more about those from us at Prestige Subaru or by checking them out online, but if you're interested in a Subaru-sponsored event close to home, consider attending the 16th Annual Philadelphia Flower Show!
For the 16th consecutive year, Subaru of America is the premier sponsor of the Philadelphia Flower Show, the nation's largest and longest-running horticultural event. The show runs from March 11th through March 19th at the Pennsylvania Convention Center and benefits the Pennsylvania Horticultural Society, which was founded in 1828. The company's sponsorship is a no-brainer, given that Subaru is based in Cherry Hill, N.J., just across the Delaware River from Philadelphia.
"Subaru supports the Philadelphia Flower Show in its continued commitment to cherishing our beautiful natural wonders and we are thrilled this year to share with attendees how they can be more planet-friendly through our Subaru Loves the Earth initiative." said Thomas J. Doll, president and chief operating officer, Subaru of America, Inc.
Of course, this sponsorship is right in line with what you would expect from Subaru—not only is based in Cherry Hill, N.J., across the Delaware River from Philadelphia, but Subaru has long been involved in ecological causes, conservation, and environmental stewardship.
Additionally, as part of its "Subaru Loves the Earth" initiative, the automaker designed a special exhibit in honor of its partnership with the National Wildlife Federation. In addition, Subaru is also sponsoring The Gardener's Studio, which showcases the latest gardening trends and techniques, as well as Fido Friday' on March 17. Pet owners can bring their pets to the Bark Park, and receive a free custom "Subaru Loves Pets" dog ID tag.
The Philadelphia Flower Show began in 1829, and has been rated as the best event in the world by the International Festivals & Events Association, competing against the Kentucky Derby Festival, Tournament of Roses Parade, Indianapolis 500 Festival and other grand international events.
If you've never attended, you'll be missing an incredible show.
For those folks from Turnersville, Blackwood, Mantua, Sewell, and Williamstown who are looking for a little dose of spring before the first full bloom, we at Prestige Subaru cannot recommend the Philadelphia Flower Show enough—and it's right here, nearly in our backyards! Not only is it an amazing display of flower power, but the revenue generated by the show will go to support the charitable endeavors of the Pennsylvania Horticultural Society. So load up that Subaru Outback, grab the kids, and head on over the Delaware River to check out this incredible annual display, running from March 11th through March 19th—this year's theme? "HOLLAND: Flowering the World" and it promises to be spectacular.
For more information visit: The Flower Show
This post was written by Larry Printz: Larry Printz is the Editor-In-Chief, Automotive at Dealer.com based in Burlington, VT. A busy man, when he's not serving as an automotive journalist, Larry is highly and frequently sought after by some of the most distinguished automotive concours in the country, and he serves as a judge at several car shows each year, including Greenwich and Hilton Head. A native of Philadelphia, Larry splits his time between Burlington, VT and Virginia Beach, VA.
This post was edited by Sidney Lieb; introduction & conclusion written by Sidney Lieb: Sidney Lieb is a Copywriter at Dealer.com based in Burlington, VT. Before joining the Dealer.com team, Sidney worked as a public health advocate, outreach specialist, and community organizer for a local non-profit organization based in Burlington, VT, doing work throughout the state of Vermont.