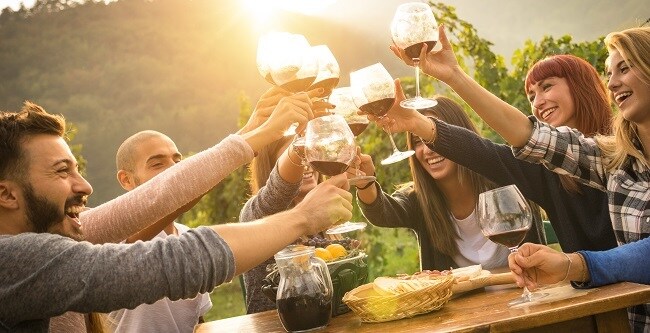 Due to its favorable soils and warmer climate, southern New Jersey is a winemaking hotbed. You'll find a variety of vineyards in the area, but for the best wineries near Turnersville, NJ, browse our list below and plan your next weekend outing!
Cedarvale Winery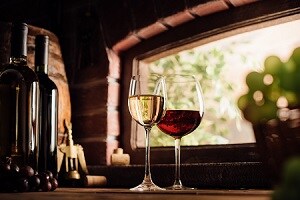 The operations at Cedarvale Winery are run by Ed Gaventa, the enologist, and his wife Marsha, the tasting room and events manager. With 8 acres of grapes growing in their vineyard, they're able to produce every bottle of wine from their own harvest and locally grown fruit.
Their wine list includes a variety of whites, reds, and pinks, including their Concord wine, a sweet red with jam flavor and mixed berries (it pairs well with light cheeses).
Cedarvale Winery offers wine tastings, tours, and private events for groups of 50 people or less—just reserve space if your party includes 8 or more!
Coda Rossa Winery
Named for the red-tail hawks that frequent this winery's vineyard, Coda Rossa Winery can be found right in the heart of Franklinville and features a variety of New Jersey and California wines. Their full wine list includes treats like Meritage, a five-grape blend of Cabernet, Merlot, Cab Franc, Malbec, and Petit Verdot.
If you're interested in making wine yourself, check out their sister company, The Wine Room, where wine lovers come together to press and bottle their own wines. If you have a large group of enthusiasts, it's a great way to stock up on wine at great value!
Wagonhouse Winery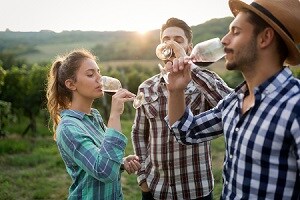 Owners Dan and Heather Brown do all the work themselves at Wagonhouse Winery, from planting all the vines to fermenting the fruit to bottling the wine itself. They believe it improves the final product, and you can make a reservation for their wine tasting room to confirm!
Wagonhouse Winery has its own line of sweet wines, called the Three Boys Brand after Dan and Heather's three sons. Savor the taste of fall with a blend of apple and pumpkin in their Autumn Harvest or try their Kick in a Glass, a wine that mixes tomatoes and hot red peppers for some extra spice!
While Away Your Weekend at a Winery
With some of the best wineries near Turnersville, NJ, at your fingertips, you have no shortage of options for your next vineyard adventure. Click on the links above to learn more about these wineries and book your tour or wine tasting today!