For thousands of years, practitioners of yoga have benefitted from increased flexibility, strength, and tone, as well as a boost in mood and peace of mind. It even helps protect you from disease and injury!
With so many obvious upsides, there's no drawback to making yoga part of your everyday fitness routine. Give it a try, and visit some of the best yoga studios near Turnersville, NJ:
BlueDeer Yoga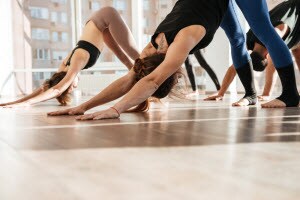 BlueDeer Yoga honors—you guessed it—the deer, a symbol of beauty, compassion, grace, and intuition in many traditions. Blend that with the peaceful serenity of the color blue, and you have BlueDeer Yoga's philosophy in a nutshell for how they approach Hatha and Bikram yoga.
Their Bikram classes teach the 26 Bikram poses as they were originally taught, under the atmosphere of heat. If you like a bit more action, try Vinyasa Flow yoga for a more vigorous, breathing-centered regime.
Shine Power Yoga
Inspired by the yoga stylings of Baron Baptiste, Shine Power Yoga keeps its studio set at 96 degrees, with humidity! They make no apologies for their intense yoga program, and nor should they; it's designed to push you to your limits and help you rise above your former self.
Shine offers a wellness retreat at the Amansala Resort in Tulum, Mexico, from May 6 through May 10. It's a great way to enjoy a beachfront holiday in Mexico while working on your poses—and maybe enjoying a mango margarita afterward!
Yoga Center of Haddonfield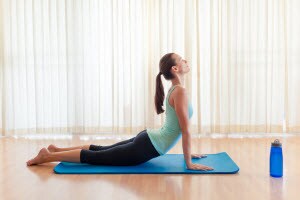 The Yoga Center of Haddonfield takes students of every age and experience level. Their offerings include Restorative yoga, a gentle Hatha yoga focused on healing; Yin yoga, a slow, passive deep stretch; and, for expectant mothers, Prenatal yoga.
Private group classes and private individual classes are also available. And they also have silent meditation sessions, as well as a variety of healing arts like head massages, Swedish massages, and even a yoga-hybrid "Yogassage." Relaxation and restoration are key to this center's ethos!
Rejuvenate Your Body and Mind
With all these top yoga studios near Turnersville, NJ, there's sure to be something for you. Check out the class offerings and rates on these studios' websites, and add a dose of yoga to your workout regime!