Call them suds, call them brewskis, or even refer to it as a cold one, but there is nothing quite as refreshing as a frosty glass filled with a delicious local craft beer. Whether you're enjoying your beer with a big juicy burger or just relaxing at a company wide happy hour, salt your napkin and let the sudsy brew relax your cares away.
You can get a good beer anywhere, but you can only get an incredible one at these brew pubs near Turnersville, NJ.
Cheers!: Human Village Brewing Co.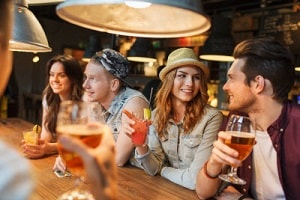 Human Village Brewing Co. specializes in using natural ingredients to make their brews as unique and tasty as possible. They also see their beer as a means of human connection; a way to gather the masses together to celebrate life.
Their brewery started as a hobby and quickly became a passion, between Richard and Megan Myers. Through science and research, this team has managed to create a brewpub that specializes in small batch beers with some kitschy and fun names. Stop in today and sample an Abbey Road or a Folsom Prison Brews.
Salud!: Lunacy Brewing Company
What happens when four friends have a great idea? Pure madness, you say? Well, in a manner of speaking yes, the Lunacy Brewing Company happens! Ed, Mike, Rick, and Jay launched their brewery in 2013 in Magnolia, NJ but quickly built their business and moved into a bigger location in 2017.
Enjoying a couple different beers at Lunacy isn't just sharing some suds with friends, it's more about the story of how it all began and how they hope to grow. This brew pub is the perfect atmosphere for a first date or a quick happy hour as you won't have to compete with huge crowds or noisy musicians. Try some C-3PA or a beautiful pint of Lunatic Fringe Tropical IPA.
Slainte!: Tonewood Brewing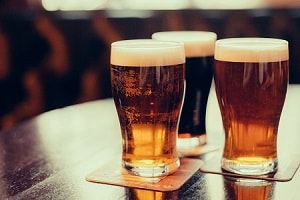 Owned and operated by Jim, Eli, and Taylor Facchinei, Tonewood Brewery was born and bred in Oaklyn, New Jersey and is host to a twelve seat handmade bar. They have fifteen barrels in their brewhouse, so they're better able to maintain their creativity and they distribute to the local distributors on their own.
Visitors of this brew pub are able to enjoy their day by seeing the whole process laid out in front of them from the fermenters to the packaging department. On a hot summer day, try a Poolside or maybe a PHO Shizzle.
Raise Your Glass!
Whether you're looking for a light, crisp beer or a heavy, dark ale, each of these three brew pubs near Turnersville, NJ has exactly what you're after.