If you're looking for an activity for the whole family to enjoy, we're here to help you find something special. From the thrilling to the more relaxed, we've rounded up some of the best family-fun activities in the Turnersville area for you and the kids to enjoy.
High Elevations Trampoline Park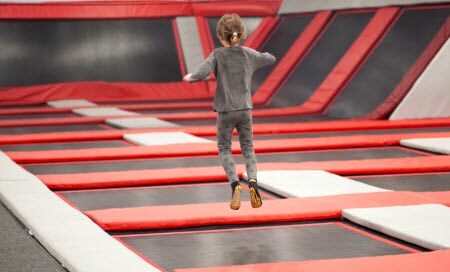 Everybody jump! You can do just that at High Elevations Trampoline Park in Sewell. The Courier-Post named it as "Best Children's Play Place" and "Best Place for a Children's Birthday Party" in their 2017 Best of South Jersey awards.
All jumpers are separated by age for safety, and there's even a toddler area dedicated to the tiniest tykes. There are specials every night of the week, including Special Needs Night the first Monday of every month, and Family Night, which gives a family of four 90 minutes of jumping time.
There's even entertaining stuff beyond just hopping on trampolines, with a foam pit featuring 7,000 foam cubes, four different basketball courts, and dodgeball. It's the perfect family event, but if you want to send the kids off for a few hours of fun by themselves, Teen Night is on Fridays from 9:00-11:00 PM. Visit their website or check out their Facebook for more information.
Paint-a-Treasure
Paint-a-Treasure lets you get creative with paint n'take pottery, canvases, and wood signs. They pride themselves on being a welcoming, open studio for all ages. Best of all, you can paint and take home any created projects the same day.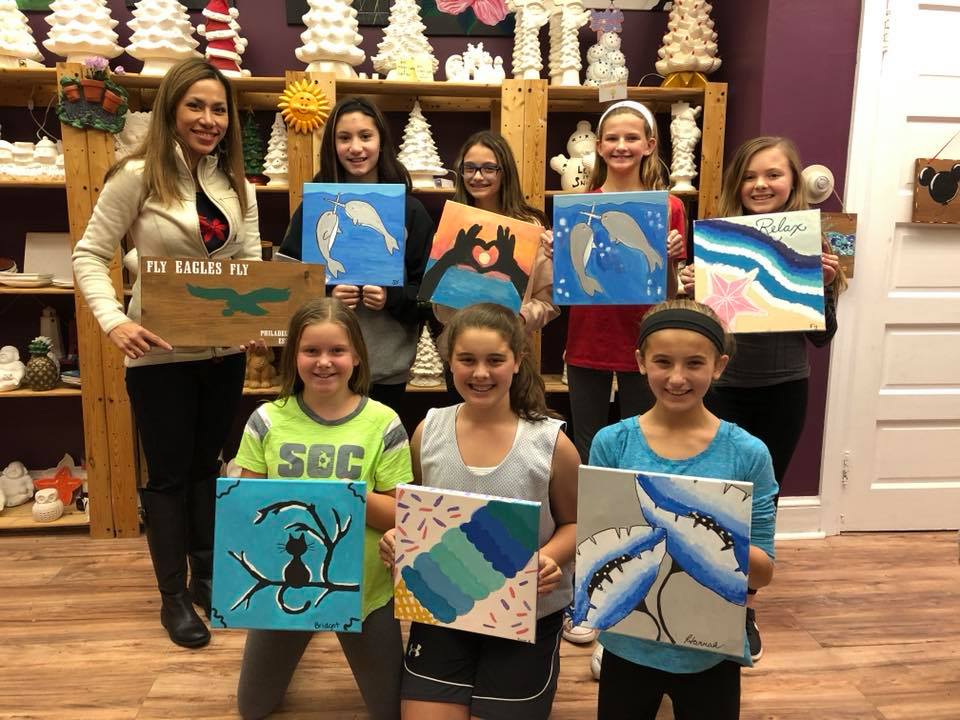 With locations in Haddon Heights and Hamilton, Paint-a-Treasure's studio is great for parties, private events, and fundraisers, too. Reservations aren't required but are highly suggested. The paint n'take pottery is simple and enjoyable, and the staff will help with technique and color choices. Once you're done, you can take it home with you.
Perfect for a day out with the kids, Paint-a-Treasure is truly a unique experience. Stop by their website to learn more, or visit their very colorful Facebook page today!
Speed Raceway
Feel the wind in your hair at Speed Raceway, the place to be for kids and adults of all ages. Everyone can enjoy the clean, hip, and modern raceway facility in Cinnaminson or their location in Horsham. Turn an ordinary day into the extraordinary with go-karting excitement!
There are after-school specials, family racing combo packs, and even a first-time racer special so you can try the track out. Host a special event or birthday party if you'd like, too, by renting a track or even the entire facility.
Speed Raceway's state-of-the-art go karts are F1-inspired electric racing machines made in Italy, capable of providing thrills at every turn. Check out their website or visit their Facebook page.
Take the Family out for a Good Time
Make it an exciting day out! These three venues all offer something unique but have the same thing in common: They're the ideal family outing, great for parents and children alike. It doesn't get any better than that.