In Turnersville, Cherry Hill, and Mount Laurel, fast and smooth means a great drive. That's why the 2016 Subaru BRZ and the 2016 Ford Mustang are at the top of drivers' automotive wish lists. But when you decide it's time to buy a new sports car, which one is best for you?
Here at Prestige Subaru, we know the 2016 Subaru BRZ is a great choice. But if you need a little more information before you make your decision, here's our comparison of the BRZ and Mustang.
2016 Subaru BRZ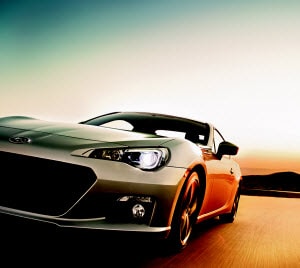 The 2016 Subaru BRZ has a great balance of sport performance and fuel economy thanks to its 2.0-liter direct-injected Subaru BOXER® engine that generates 200 horsepower and 151 lb-ft of torque. It comes with a Dual Active Valve Control System to optimize response and create a smooth and exhilarating ride.
Plus, with the engine's innovative horizontal design, fuel economy is enhanced so you get up to an EPA-estimated 34 highway mpg. Best of all, its low center of gravity and sleek aerodynamic design provide more speed, handling, and a better overall performance for the road ahead.
The new Subaru BRZ is more than just performance, though. It now comes standard with the STARLINK® infotainment system for Bluetooth® streaming, SiriusXM® Satellite Radio, and a selection of mobile applications along with a Rear Vision Camera.
2016 Subaru BRZ Compared to the 2016 Ford Mustang
At first glance, you may think that the 2016 Subaru BRZ and the 2016 Ford Mustang deliver similar driving experiences. However, that's far from the truth. Each vehicle offers its own performance and features that cater to specific drivers in the area.
Performance: The Subaru BRZ and the Ford Mustang are both rear-wheel drive vehicles that deliver a fine sport performance. While the Mustang offers four engine options compared to the BRZ's one, none delivers both strength and efficiency. So the Mustang can only achieve an EPA-estimated 32 highway mpg, whereas the well-balanced Subaru BRZ gets up to an EPA-estimated 43 highway mpg.
Design: Both sports cars have a distinct exterior design. But while the 2016 BRZ was created for style and to boost performance, the Ford Mustang looks as if it was designed solely for appearance. Compared to the BRZ, the Mustang is bigger and bulkier and lacks a sleek profile for impressive aerodynamics. It also doesn't have a low center of gravity, so handling may be tough for drivers.

   
Technologies: Like the 2016 Subaru BRZ, the Ford Mustang provides more than just performance with its all-new SYNC® 3 infotainment system. This gives you access to a number of entertainment and convenience features, but unfortunately, it's not offered as a standard features for all trims levels.
2015 Subaru BRZ vs. 2016 Ford Mustang: Which Should You Choose?
For those looking to experience just power and useful optional technologies, consider the 2016 Ford Mustang. However, if you're interested in great power plus efficiency and a long list of advanced standard technologies to enhance your ride, then the 2016 Subaru BRZ is the perfect sports car you need to cruise through South Jersey.
So when you're ready to decide on the new 2016 Subaru BRZ, visit Prestige Subaru in Turnersville and schedule your test drive!