While the 2016 Subaru BRZ and the 2016 Volkswagen Golf GTI may have impressive designs, only one vehicle delivers the performance and driving experience drivers in Cherry Hill, Mount Laurel, and Turnersville want. To help you decide which performance vehicle is best for you, Prestige Subaru has created this guide the 2016 Subaru BRZ and how it compares to the 2016 Volkswagen Golf GTI. To learn even more about this model, check out the 2016 Subaru BRZ review.

A Look at the 2016 Subaru BRZ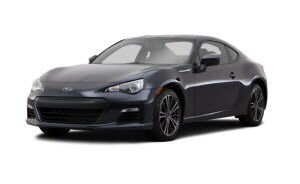 When you're behind the wheel of the 2016 BRZ, all you'll feel is impressive power and a sporty ride thanks to its 2.0-liter direct-injected Subaru BOXER® engine that produces up to 200 horsepower and 151 lb-ft of torque. Plus, with its aerodynamic design, low center of gravity, and Dual Active Valve Control System, the vehicle is more responsive and smoother to make it even more fun to drive.
In terms of performance, the Subaru BRZ offers more than just power. Its engine features a horizontal design as well as state-of-the-art automotive technology to enhance fuel economy without sacrificing power. Overall, it gets up to an EPA-estimated 34 highway mpg.
On top of everything under the hood, this vehicle comes equipped with a variety of standard features to help you better enjoy each ride. One of these amenities is the famous Subaru STARLINK® system. This infotainment technology provides access to SiriusXM® Satellite Radio as well as a selection of in-vehicle apps such as iHeart Radio® and ones that give news and weather updates for convenience and entertainment.
Comparing the 2016 Subaru BRZ vs. 2016 VW Golf GTI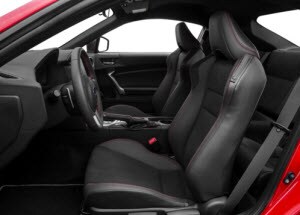 Though both the 2016 Subaru BRZ and the 2016 Volkswagen Golf GTI high-performance vehicles for their respective brands, these two vehicles are still quite different.   
Overall Performance: In terms of their engines, both vehicles offer impressive horsepower and efficiency, but the main difference lies with their overall performance. As stated previously, the BRZ delivers a well-balanced, smooth, and aerodynamic drive with help from its design and technologies. Unfortunately, the 2016 VW Golf GTI doesn't come with the same list of features under the hood so you may not get a responsive and smooth ride.

 

 
Infotainment: The Volkswagen Golf GTI comes with a brand-new infotainment system and interface similar to the one offered in the 2016 BRZ. But rather than a user friendly experience with responsive controls, the infotainment system in the VW Golf GTI is hard to operate, as buttons sometimes fail to recognize commands. As a result, trying to pull up the feature you want this vehicle may get distracting and dangerous when you're behind the wheel. 
BRZ vs. GTI
There's only one vehicle between the 2016 Subaru BRZ and Volkswagen Golf GTI that delivers the useful technologies and balanced performance sport car drivers in Cherry Hill, Mount Laurel, and Turnersville love, and that's the 2016 Subaru BRZ. So if you're in the market for an impressive performance car, stop by Prestige Subaru in Turnersville and schedule your test drive today!