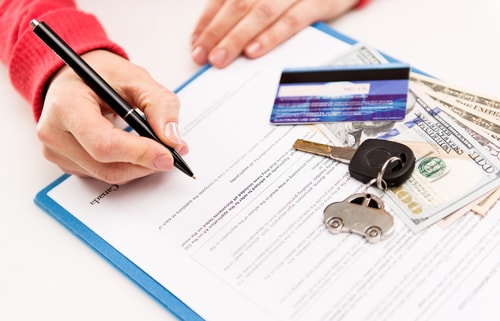 Here at Prestige Subaru, we're focused on helping our customers have the best experience possible. A big part of that is ensuring that you don't make any major credit mistakes while financing your next car.

Avoid These 5 Costly Credit MistakesThat's why we created this guide to the top five credit mistakes for the folks around Turnersville, Cherry Hill, Mount Laurel, and the surrounding New Jersey communities. Reach out to us with any questions…

So, without further introduction, here's what not to do. If you're unsure about any of this guidance, just get in touch with the team at our finance center. Our wizards will clear up any questions that you have.
Shopping Without Knowing Your Credit Score. The bottom line is that you should know your credit situation before you even step foot in a showroom. You can see your report today by requesting it from one of the three major credit reporting agencies: Experian, TransUnion, or Equifax. It's free!
Failing to Consider the Overall Price. Lots of new buyers (especially millennials) make the error of thinking in terms of monthly payments, rather than overall price. Oftentimes, lower payments come with extremely long terms-for example, 72 months or more. The longer the loan, the longer you'll be upside on it (owing more than the car is actually worth), which limits your options to trade it in.
Financing Add-Ons at the Dealership. Another common mistake is buying add-ons from the dealer by tacking them onto the loan. Regardless of whether it's an upgraded audio system, tinting, alarms, chrome wheels, leather seats, or anything else, you should pay for this stuff in cash, and not credit.
Not Looking Around for Financing. These days, there are dozens (if not hundreds) of options for financing your car-especially due to the internet. Remember, all that glitters isn't gold! Don't go with the first offer you encounter. Check around, compare the numbers, and make a smart choice.

Only Making the Minimum Payments. The quicker you pay down the principle, the less interest you'll pay in the long run. Even if it's only $50 or $25 (or $10!) more a month, it'll make a huge difference over the course of several years. Your future self will be sure to thank you immensely.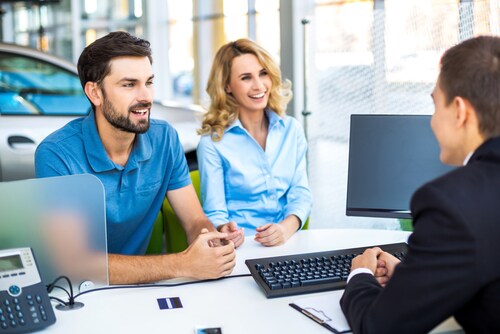 Fill out an application with Prestige Subaru to get pre-approved ASAP!However, these are only the five biggest credit mistakes that drivers make when they're getting an auto loan. There are others, too. You'll definitely want to avoid taking immense cash advances, getting too far behind on your payments, etc. Contact our finance center if you'd like to explore how to borrow smart.

To put it as simply as possible, we have our customers' best interests at heart-especially if you live near Mount Laurel, Cherry Hill, Turnersville, or anywhere else in New Jersey. Fill out our financing application.
If you're not quite ready for that, feel free to call us, chat with us online, or stop by in person whenever.