Are you searching for a used car dealer in Glassboro, NJ? Prestige Subaru is proud to be South Jersey's used car buying hub. We offer a variety of quality vehicles to fit every lifestyle and budget.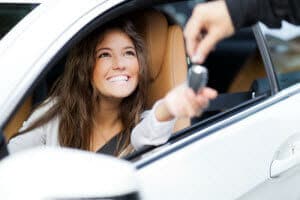 Not only do we offer a great selection of cars, but we also strive to provide you with the best automotive buying experience possible. Each of our vehicles goes through a rigorous inspection process and comes with a full CARFAX report, which outlines its history. You can have peace of mind knowing that you'll be purchasing a reliable used vehicle for a great price. 
Though we have a good selection on our lot, Subaru vehicles are our specialty. Subaru has a reputation for being one of the best vehicle manufacturers on the market. 
If you're unsure of what make you would like to buy, we highly encourage you to stop by Prestige Subaru in Turnersville, NJ, to see what we have to offer. Here are a few reasons why a Subaru is a great choice for your next used car: 
1. Unique Engineering
A huge factor that sets Subaru apart from other vehicle makers is the innovative engineering. At the heart of every Subaru sits the famed BOXER engine. This gives drivers the power they've come to expect from Subaru as well as the balance and efficiency. 
While other car manufacturers are more concerned with adding to their tech packages, Subaru has remained focused on perfecting their mechanics and optimizing safety. If you've become accustomed to driving an inline or V-type engine, you'll quickly fall in love with the alternative offered by Subaru. 
2. AWD Symmetry
Most manufacturers are putting out all-wheel drive (AWD) vehicles, so this is nothing new to driver. What's uniquely Subaru is the Symmetrical AWD. Most AWD systems are adapted from a two-wheel standard, but Symmetrical AWD starts as AWD. Power comes straight from the incredible BOXER engine. Subaru is the one and only make of vehicle that has an AWD system that's always on, ready to protect your family at a moment's notice. 
3. Subaru Knows Safety
For five years in a row, Subaru was awarded the Insurance Institute for Highway Safety's Top Safety Pick designation for all of its models, the only automaker to achieve this incredible feat. Subaru doesn't believe that safety is an option but a necessity. The safety features that come with every used Subaru can't be matched. 
Find Your Next Used Car
If you're in the market for a used car, test driving a Subaru is worth your time. The engineering, AWD system, and safety features put our models among the best. 
Will you be in the Turnersville, NJ, area anytime soon? Take a trip to Prestige Subaru and let us show you the great selection of used vehicles that we have on our sales lot. We're South Jersey's hub for used vehicles-let us put you in your next great used vehicle today.