Being an edge city suburb of Philadelphia, there's no doubt that there's plenty of used car dealers near Mount Laurel, NJ. However, few have as good of a selection or as great of a staff as Prestige Subaru.
Mount Laurel is well known for its quaint and, in some cases, woodsier feel. One of the highlights of the town is the Laurel Acres Park, which is the perfect spot for fishing or canoeing.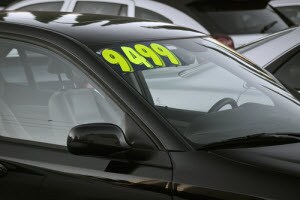 There's also plenty of excellent restaurants around Mount Laurel. If you're in the mood for a slightly more upscale affair, Cucina Carini is a great choice. However, Mama's Pizza Grille & Bistro is a good choice any day of the week.
Do you need a new set of wheels to get around town? Then, you'll definitely want to check out the selection at our Mount Laurel, NJ, used car dealer.
Get to Know Our Mount Laurel NJ Used Car Dealership
One of the best things about shopping with our Mount Laurel, NJ, used car dealership is the number of perks. To us, our customers are so much more than just that. You're our neighbors and friends, and you deserve a bit of special treatment.
That's why we've started the Prestige Auto Rewards Club. Every time you shop with us, whether it be for a used car, parts, or service, you'll get something in return. By shopping with us, you'll get 10% of every dollar in redeemable points.
It's Easy to Find the Perfect Car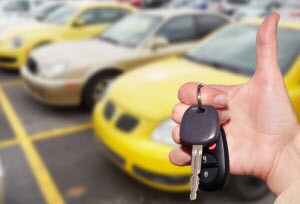 If you're not quite sure what you're looking for in your next car, don't worry. We have a large inventory of used and certified pre-owned cars with plenty of options available.
You can browse this inventory right from the comfort of your own home. Head over to our online selection now to see what we have in stock.
Once you find something that you like, you might also want to head over to our finance page. Securing an auto loan is a necessity when buying most cars. You can apply for yours online today!
Servicing Your Used Car
One of the most important aspects of used car ownerships is basic maintenance and repair. These cars might have a few years on them by the time you get behind the wheel, so you'll need to stay on top of them to keep them in great shape.
Our service technicians can handle pretty much any job you throw at them, whether it be big or small. Oil changes? They're a cakewalk. Transmission repair? Tricky, but that just makes them even more fun to tackle.
Contact our service center online or over the phone to schedule your appointment.
Your Next Car is Waiting for You
With the size of the inventory here at our Mount Laurel, NJ, used car dealer, there's no doubt that we have a great car in store for you. Want to learn more? Get in touch with the Prestige Subaru team today for more information!