If you're looking for a used car dealer, there's a lot of options to be found in the Turnersville, Cherry Hill, and Mount Laurel areas. However, few have the same reputation for customer service and selection that Prestige Subaru does.
Over the years, we've really gotten to know our customers. We've seen you out and about at Mount Laurel's Funplex, or at Cherry Hill's Challenge Grove Park. Also, we've taken the time to talk to you about your driving wants and needs.
With this knowledge, we feel confident that we can match you with a perfectly stylish, safe, and high-performing used car to help you make it to your next night out around town. Read on to see for yourself…
Reliable Used Cars near Me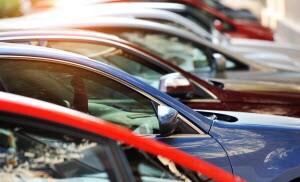 In this region of New Jersey, you're bound to face a wide variety of driving conditions. There's plenty of backroads and twists and turns. However, the closer to the city you get, you'll be faced with plenty of highway driving too.
To get around, you're going to need a vehicle with as much versatility as it has comfort and power. For some drivers, this means choosing a sedan. For others, a truck or SUV. No matter what you need, our used car dealer has it.
 You can view our entire selection of used cars online today. By using this tool, you may be able to scope out your next car without ever having to leave home.
Once you find something you like, you may want to fill out a finance application on our website. This form is short, simple, and totally confidential. It'll give you a big head start on the used car-buying process.
At this point, you ought to know that we'll work with you no matter what your credit history might be. Our financiers are all highly skilled and work with a wide range of vendors. They shouldn't have any problem securing a personalized loan that fits your budget.
Trusted Service Pre-Owned Service
The cars you'll find at our pre-owned dealer are all of a high quality. Nevertheless, if you intend to keep them that way, you're going to have to stay up to date on routine maintenance.
Oil changes, tire rotations, alignments, and other small items like this can go a long way towards extending the life of your car. Fortunately, all these services are easy fixes for our factory-trained technicians.
At the first sign that your car needs work, it's a good idea to schedule an appointment. You can do so by contacting us online or over the phone. We'll have your used car in the shop as soon as possible then.
Time to Visit a Used Car Dealer near Me
If the time has come to purchase your next used car, there's no reason to delay. Prestige Subaru is one of the best used car dealers around, and we're proud to serve the towns of Turnersville, Cherry Hill, and Mount Laurel.
Visit us today to find your next great pre-owned vehicle!