Are you looking for a used Subaru for sale in Turnersville, NJ, or the surrounding locations? Look no further! Prestige Subaru is proud to offer automotive shoppers one of the largest inventory of used vehicles in the South Jersey area.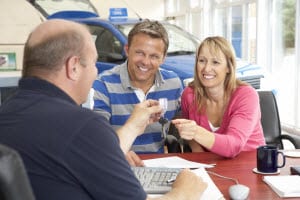 Not only do we offer our customers an excellent selection of used cars, but we also strive to make each car buying experience simple and easy. 
Buying a used vehicle can be a bit nerve-wracking because nobody wants to accidentally purchase a lemon. You can have peace of mind with our lineup, as we put every vehicle through rigorous inspections and multiple multipoint tests. We also provide a CARFAX report for all of our vehicles. 
If you're searching for a used Subaru in Turnersville, Cherry Hill, Mount Laurel, or any of the surrounding areas, stop by Prestige Subaru today and see one of our friendly representatives to test drive a vehicle on our lot.
Listed below are a few tips from the professionals at Prestige Subaru on buying a used car:
1. Know Your Budget
One of the big perks of buying a used vehicle is that you can get a great Subaru for an excellent price. If you're working with a tight budget, this is certainly the best way to go. 
Before you start shopping, sit down and do the math so you can figure out how much you can comfortably afford for your monthly vehicle payments. You need to know if you can afford a down payment on a car and if your credit score will allow you to access to financial help. 
If you don't have a good credit score, don't panic-we're willing to work with you. 
2. Know What You Need
Most shoppers generally have an idea of their perfect vehicle. If you don't or if you're on the fence, consider your lifestyle, wants, and needs. If you're looking for a sporty crossover, the Subaru Forester would be worth your time to drive. If you would like a smaller car that's great on gas mileage, check out our in-stock Impreza vehicles. 
Doing a bit of research on the different Subaru models will make your shopping process go much faster. 
3. Take a Test Drive
As the saying goes, you should never judge a book by its cover, especially with cars. It's so important to take the time to do a thorough test drive. You may love the way that a vehicle looks, then get behind the wheel and find it's lacking in the features you want and need. 
If you're searching for a used Subaru for sale in Turnersville, Cherry Hill, Mount Laurel, or any of the surrounding areas, contact one of our representatives at Prestige Subaru to test drive a Subaru today. We can help to place you in a model that meets your needs and budget.