If you're in the market for a new Subaru model, you'll want to make sure you go to a professional finance center for your Subaru auto loan. Once you do, you'll get the best rates on a loan and lease plans and can make driving home in a new car easy and affordable. Fortunately for those in Turnersville, Mount Laurel and Cherry Hill, the finance center at Prestige Subaru is right in town, and here, we'll work to meet all your financial needs.
Click Here for our Finance Application!


Prestige Subaru Finance Center
At the Prestige Subaru's finance center, we know how difficult it can be find the right finance plan at the rates that meet the demands of your budget. So to give you and your wallet a helping hand, we've dedicated ourselves to providing the affordable options you need.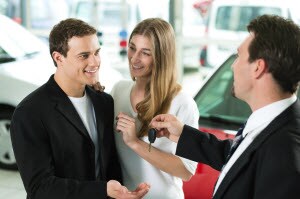 Our finance centers work with a variety institutions to better present the perfect auto loan plan for your new Subaru. Plus, we'll even work to deliver the plan you want if you're interested in buying a pre-owned vehicle.
Overall, we make the automotive financing process simple. You no longer have to go through a long winded practice to get the financial options you want. All you have to do is fill out a credit application in our showroom or online, and we'll take care of the rest.
Finance Department Customer Service
What sets our finance center apart from the rest is our exceptional customer service. We at Prestige Subaru make our automotive services available to all car buyers. So whether you're just starting to establish your credit history, or your score is less than perfect, you'll still get our professional financial assistance to ensure you get the affordable loan or lease option you need.
Apply for Financing Today!
When you're ready to drive home in a brand new Subaru, make sure you head to the finance center at Prestige Subaru to get the best rates on your loan or lease.
To apply for financing visit Prestige Subaru at 4271 Black Horse Pike in Turnersville near Cherry Hill and Mount Laurel or fill out a credit application online now!