Check out www.mysubaru.com for all of our latest coupons, and be sure to download the MySubaru app to access our coupons and specials from your phone.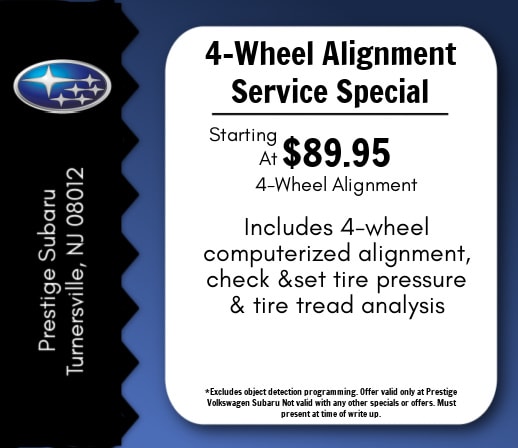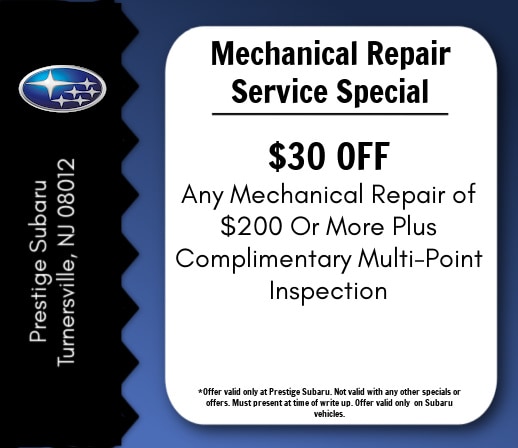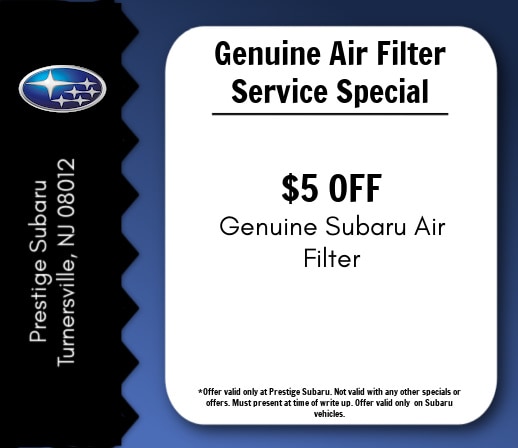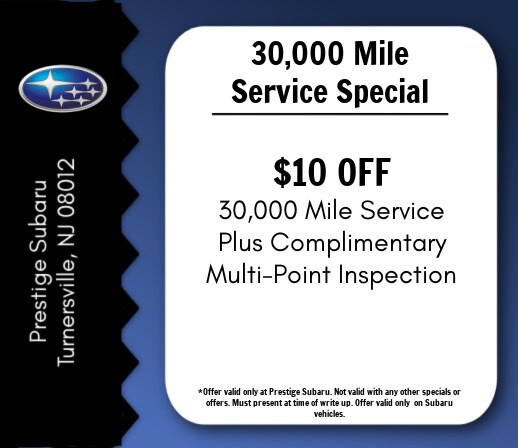 Service and Repair Specials at Prestige Subaru of Turnersville, NJ
When you drive a Subaru in Washington Twp, you know how important regular maintenance can be. Maintenance prevents major issues from arising with your Subaru in the long run. When you visit the Service Center at Prestige Subaru, you can count on our expert technicians to keep your vehicle running in optimal condition for a long time. Here is what you need to know about the Service Specials at our Service Center.
Service and Repair Specials
When you bring your Subaru from Deptford Twp to our Service Center, you might want to see if we have any Service Specials available. Service Specials allow you to save money on important maintenance services. Subaru Service Specials you might find at our Service Center include:
Oil Changes
Tires
Inspections
Hose Checks
Belt Checks
Brake Service
Service You Can Get at Prestige Subaru
When you need service for your Subaru in Sicklerville, you can find the following options at our Service Center:
Full Synthetic Oil Change
Alignment
Cabin Air Filter Replacement
Headlight Bulb Replacement
Regular Subaru Maintenance
And More!
Genuine Subaru Parts
When you need to have a part replaced in your Subaru, we know how important it is to use genuine OEM Subaru parts. OEM parts are the same parts that Subaru vehicles have installed when they roll off the factory floor. OEM parts are designed for Subaru vehicles, and are more reliable than third-party manufactured parts.
Bring Your Subaru for Service Today
If you drive a Subaru in Williamstown, NJ, then you should be sure to bring your vehicle to our Service Center for maintenance or repair when you need it. To find out more about our services, or to learn more about our selection of Subaru parts, contact us today.
Hours
Monday

9AM-3PM

Tuesday

9:00AM - 8:00PM

Wednesday

9:00AM - 8:00PM

Thursday

9:00AM - 8:00PM

Friday

9:00AM - 8:00PM

Saturday

9:00AM - 5:00PM

Sunday

Closed