The 2023 Subaru Love Promise Community Commitment Award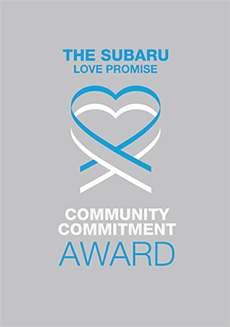 We've been nationally recognized for our dedication to our community and the Subaru Love Promise.
We're honored to receive the 2023 Subaru Love Promise Community Commitment Award. This award nationally recognizes Subaru retailers who are making the world a better place while demonstrating an outstanding commitment to supporting passions and causes in local communities. These efforts are focused in important areas such as the environment, community, health, education, and pets.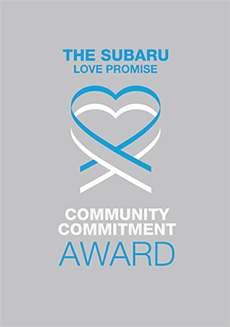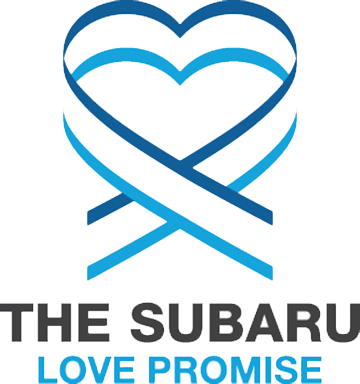 What is the Subaru Love Promise?
Subaru and our retailers believe in making the world a better place and the Subaru Love Promise is our vision of respecting all people. This is our commitment to show love and respect to our customers and to work to make a positive impact in the world.
How is Prestige Subaru of Turnersville NJ dedicated locally to the Love Promise?
Our Love Promise can be seen in various partnerships with local charities and non-profits. We're grateful for the opportunity, not only to be a part of our community, but to serve it as well.
All Green Electronics Recycling
Habitat for Humanity, Holy Cross Academy Football, Holy Cross Academy Soccer
Love Promise Stories from Prestige Subaru of Turnersville NJ
Subaru and Prestige Subaru of Turnersville NJ believe in making a positive impact on the communities in which we live and work. We uphold that belief through our Love Promise Community Commitment. Every month, we select inspiring stories from customers and partners from around our area who strive to support our collective commitment and feature them here
Thank you for your support - Lindsey C
What is the love of a cat? It is the meowing at the door when you walk in, the couch potato to keep you warm and the forever couch buddy! Shelter kitties are even more special, they wait patiently every day wondering when the day will come to go to their forever home. They see the same faces from the staff come and go everyday, patiently waiting and hoping for that one special person to take them home. The love from a shelter cat or kitten is the most unconditional thing you could experience in a lifetime. Thanks to the adoption event Prestige Subaru held in October, during the Subaru loves pets event we were able to find Cassie and Cornelius their forever home. Cassie and Cornelius came from a loving home, but due to unfortunate circumstances, their family could not care for them any longer. The family was desperate and turned to Homeward Bound for help. They quickly made new friends at the shelter, especially volunteer friends. They touched so many hearts with their stay with us at Homeward Bound! On October 15, 2022 Cassie and Cornelius found their forever home at the Prestige Subaru adoption event in Turnersville, NJ. Thanks again to Prestige Subaru for supporting us and the other shelter animals.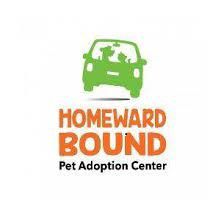 ---
Play Maker 2022- Don Conner - Don C
Don Conner has invested in the lives of elementary and middle school students for 34 years as a teacher, a mentor and a coach. He loved and challenged his students academically and encouraged them to prepare for success. Don invests time in making a difference in our church, our community, our country and our world. As a missionary athlete with the Saints Prison Ministry since 1991, he has gone into prisons using athletics to remind prisoners in a tangible way that they are not forgotten, they are not alone, they are loved. Locally, he coordinates gym nights for young men in our community, serves meals at Ronald McDonald House, has done repairs for Veterans' Haven and Urban Promise. And he has a passion for helping the elderly in our community, who are often taken advantage of, with home repairs and transportation…Don has also reached outside of our community to organize mission trips to Puerto Rico and Haiti, and hopes to do the same within the U.S., rebuilding communities, developing relationships, and demonstrating love to people in areas struck by poverty and natural disasters.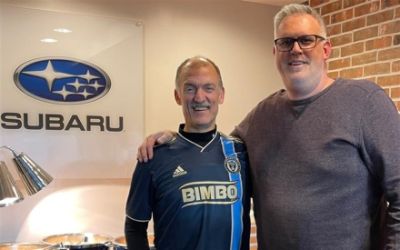 ---
Thank You For Your Support - Lindsey C
Homeward Bound Adoption Center is the leading animal welfare agency in the Camden County region with the highest intake and one of the highest save rates, achieving a 95% save rate. Our low cost clinic provides top of the line veterinary care at an affordable cost from leading South Jersey veterinarians. Every day, we provide quality medical care and housing for our animals as we strive to find them new, loving homes or reunite lost pets with their owners. Whether surrendered, abandoned, or suffering from extreme neglect, we care for any animal regardless of the reason they find themselves in our care. Simply said, we save the most- in number, the most vulnerable and those with the most need. Together, we can save more! We would like to thank Prestige Subaru of Turnersville for always supporting the homeless pets of South Jersey, without supporters like them, we would go through large strides to support our animals here at Homeward Bound. The food they collected during the pet food drive in February is instrumental to the welfare of the animals we care for and we appreciate the support. The community collaboration from all parties is outstanding, so thank you again Prestige Subaru of Turnersville!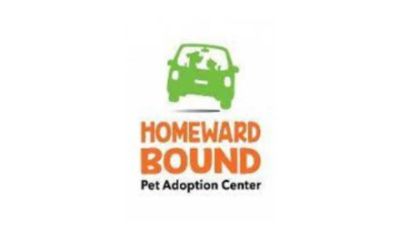 ---
Girl Scouts of America - Charli B
Thank you so much, Subaru of Turnersville for welcoming me to sell Girl Scout cookies to your staff and customers! Your generosity helps fund our activities which teach us about Service, Community, and Leadership which helps us earn our patches.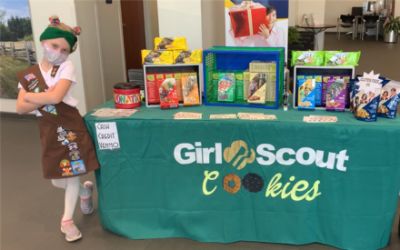 ---
Clothing Drive for the Vietnam Veterans Of America - Emily L
A special thank you to Prestige Subaru for hosting a clothing drive for the VVA all December long. Prestige Subaru collected over 1,000 articles of clothing to help families in need. This has proven to be a huge help for the veterans and the people in need. Thank you!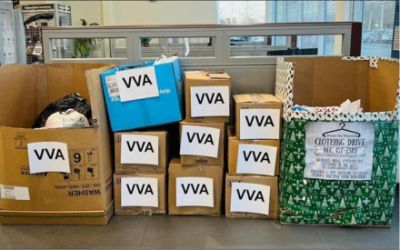 ---
No Shave November for Men's Health - Anthony D
Thank you to the Zanger Family and the Prestige Family of Dealerships for their generous donation to the Washington Township Fire Department's #NoShaveNovember FD vs PD challenge! During the challenge we raised money for a local family in need and raised awareness for men's health.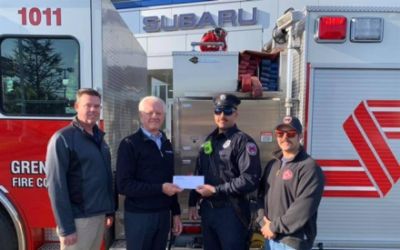 ---
Prestige Subaru Comes Through Again - Antonio G
Homeward Bound Adoption Center would like to give Prestige Subaru a huge shout out for letting us bring some of our furry friends to their dealership for an adoption event. Onion and Henry, who are some of our special needs dogs had a great time there. We know these two pups were very happy to be out and got the chance to meet so many cool people. Thank you, Prestige Subaru for allowing us to bring our furry little friends.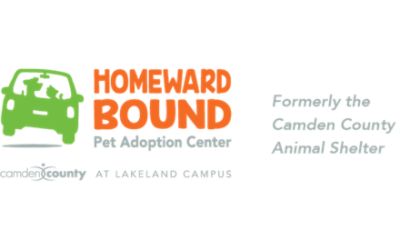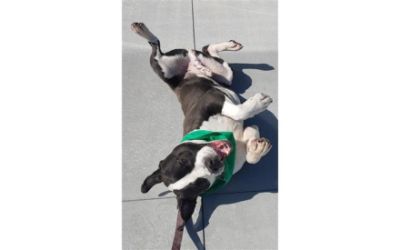 ---
Subaru Supports the Girl Scouts - Charlie B
Charlie would like to send a big "Thank You" & Virtual Hug to everyone at Prestige Subaru of Turnersville for supporting her Cookie Sales! The employees of Prestige and customers helped Charlie get closer to reaching her goal of selling 600 boxes this year. The money raised from cookie sales go to her troop and allows for them to participate in activities which teach Service, Community, and Leadership, and helps them to earn their patches. Thank you for sharing the love to this 2nd year Daisy!
---
Second Chance for a Happily Ever After - Gina D
Bacci came to us as an owner surrender. His owner was going through a divorce and looking to move, and Bacci, being a very large- if gorgeous- Italian Mastiff- wasn't welcome in most of the places his owner was looking to go. Also, he had a bad habit of chewing on socks, and his owner worried he'd get himself into too much trouble being left alone for long stretches of the day. He brought Bacci to Homeward Bound Pet Adoption Center in Blackwood, NJ. He immediately became a staff and volunteer favorite with his gentle giant demeanor and impossibly long tongue that curled like an eternal red carpet from his smile. Because of his size, Bacci was neglected by members of the public for many months. During the pandemic, a lovely family stepped up to foster Bacci so that he wouldn't spend the days confined to a small kennel. He flourished in foster care, going on long walks, curling up on the couch with a loving family, and having plenty of chew toys to choose from. Soon, Bacci lost interest in socks and directed his energy into appropriate outlets like exercise, tug-of-war and fetch. Once his foster family returned him to the shelter as COVID restrictions eased, the staff worked hard at highlighting Bacci for the public. We all wanted so much to help him find his forever family. We understood that his size made him seem intimidating, but once Bacci warmed up, he was the snuggliest good boy in all of South Jersey. During the Subaru Loves Pets campaign in October, we were able to highlight a special reel of Bacci's greatest photos in an effort to find his forever family. Thanks to the promotion, Bacci found his forever home with the most amazing adopters who have since loved him and given him such a wonderful life. He still has a bright future ahead of him, and thanks to Subaru's generosity, he's getting to live out that happily ever after. Thank you, Subaru!
---
Thank You For the Blankets - Antonio G
Anna Sample Family Shelter would like to thank Prestige Subaru of Tunersville, NJ for their generous donation of blankets. These blankets will benefit the families that use our services during these upcoming cold winter months. With support from companies like Prestige Subaru, we are able to provide a better and safer environment for families in need. Thank you again for your support and donations.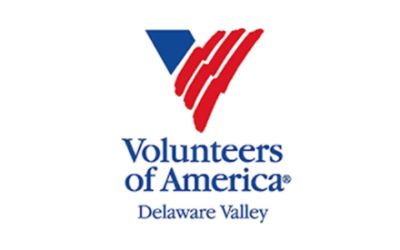 ---