While the new and innovative safety technologies in Subaru vehicles deliver peace of mind for many in the Turnersville, NJ, area, the brake system still serves as your main source of safety. As the core part that helps you stop and avoid collisions, you need to properly care for and maintain them.
Unfortunately, drivers often overlook this important safety feature. And when that happens, you're looking at costly repair bills as well as a higher risk of having an accident.
So to help you and other drivers grasp just how significant this system is, Prestige Subaru has provided your guide to brake repairs below.
Additional Brake Resources:
Why Do I Need Brake Repairs?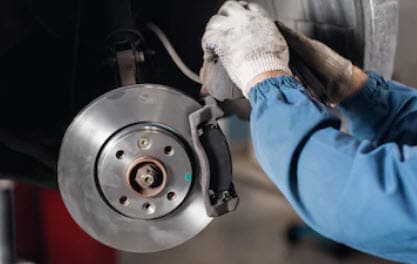 Your brakes consist of multiple parts. Each one works with the others to provide the friction needed to slow down and stop your Subaru. But just like any other part in your car, time, weather, and normal wear and tear can lead to deterioration.
Brake repairs and services allow this system to continue providing the essential friction and perform optimally at all times. Without them, you face a myriad of problems, including less responsive brakes, longer stopping times, and even a failed system that won't provide any stopping power.
Types of Brake Repairs
As mentioned previously, the brake system in your car is made up of many parts that work together to slow down and stop the vehicle as needed. That being said, there are multiple repair processes to cater to each part. Some common services and repairs include brake pad replacements, brake caliper repairs, rotor replacements and turning, brake fluid changes, and brake bleeding.
It's best to have each of these repairs performed regularly to ensure a fully functioning brake system at all times.
Prestige Subaru: Break Repair Turnersville
Your Subaru vehicle's brakes are a delicate system, so allowing the professionals to handle their maintenance is a good move. So when you need repair or service, schedule your brake appointment at a premier service department such as the one found at Prestige Subaru. This facility employs highly trained technicians who work quickly and efficiently to get your brakes working like new.
When Should I Schedule My Appointment?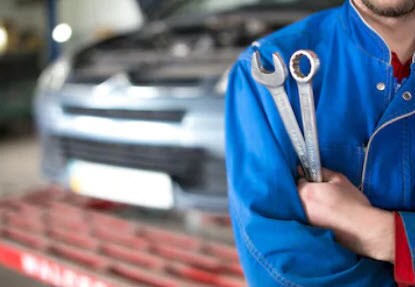 Understanding when you need to have brake repairs and services performed can depend on your driving patterns. For example, if you travel far and slam on your brakes often, then you may needs some of these repairs more frequently than others.
Plus it's suggested that you have your brakes serviced every 30,000 miles or so, but each system is different. So be sure to look in your owner's manual to know exactly when you need to have a brake repair performed.
Also, when your brakes are damaged, they tend to emit warnings that there's a problem. Some of these signs include squealing when stopping, grinding noises, and vehicle vibrations. The second you notice any of these happening to your Subaru or detect something else out of the ordinary, schedule a brake repair in Turnersville, NJ, as soon as possible.
Regardless of all of the innovations and advancements, the most effective automotive safety feature is still your brakes. They help you slow down, stop, and ultimately avoid collisions. So provide the care they need and take your car to Prestige Subaru today. We're located right at 4271 Black Horse Pike near Mount Laurel and Cherry Hill, so stop in today to schedule your brake repair.