At Prestige Subaru, we believe that your Subaru is a reliable and capable mode of transportation-one that your family can count on for years to come as you travel around Turnersville, Cherry Hill, and Mount Laurel. To keep it that way, however, it's important to schedule regular service appointments. How often should you be scheduling them?
Following a Subaru maintenance schedule will help you keep your car in tip-top shape-and you won't be left wondering when you should get that oil change, when your tires need to be rotated, or when your transmission should be inspected. Read on to learn more!
2018 Subaru Forester Maintenance Schedule
2018 Subaru Impreza Maintenance Schedule
2018 Subaru Outback Maintenance Schedule 
About Our Subaru Maintenance Schedules
Our Subaru maintenance schedules are designed to remove all of the guesswork when it comes to servicing your vehicle, which will make your life easier. They outline the types of routine maintenance that you should be getting as well as when-and how often-you should be getting them.
What You'll Find in Our Subaru Maintenance Schedules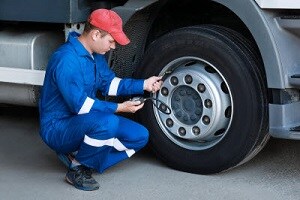 Each maintenance schedule will be unique to a specific model. After all, each and every vehicle is different and has variations in components. Regardless of model, you'll learn how often you should get an oil change, when to get your tires rotated for the first time, when your oil filter should be replaced, and when bigger adjustments might be needed.
Even if you don't happen to need a component replaced, you should consult your Subaru maintenance schedule to learn about inspections. Many components wear down over time and getting them inspected periodically will allow technicians to detect any issues before they develop. This will save you time and money in the long run.
Schedule Service Today
Are you overdue for a tire rotation? Is it time to get your oil filter replaced? Are you unable to remember when you had your last oil change? If you answered "yes" to any of these, it's time to schedule service! Simply contact our team at Prestige Subaru and we'll have you back out on the roads of Turnersville, Cherry Hill, and Mount Laurel in no time.