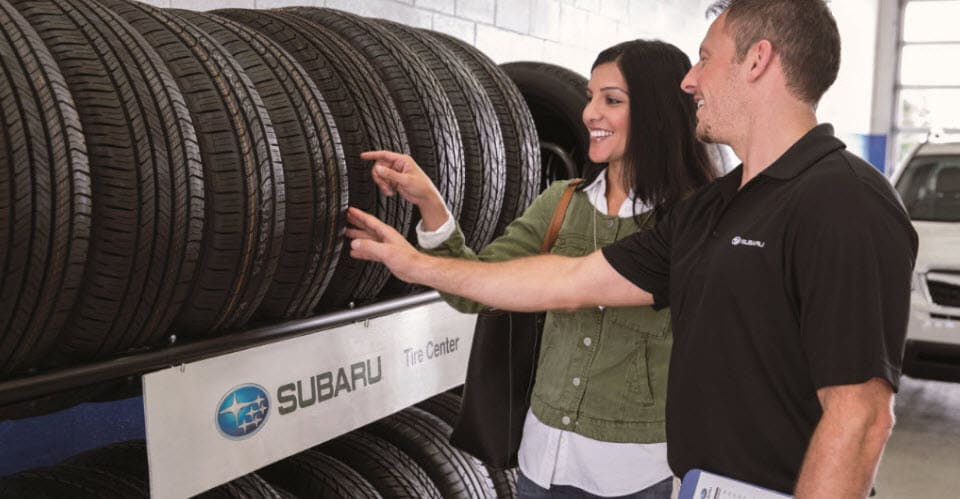 When you buy a new Subaru from Prestige Subaru in Turnersville, NJ, we work to ensure the condition of the tires is up to par for optimum performance and safety. But as they wear down with time, you'll want to schedule tire services to maintain them.
Unfortunately, not many drivers know exactly what tires services are, let alone their importance. So to make sure you provide the best for your new Subaru, here's everything you need to know about tire services.
Tire Services: What Are They and Why Do I Need Them?
Your tires provide traction for your vehicle and help to ensure your safety on the road. However, with time, they wear down and deteriorate.
Tire services are the essential maintenance needed to maintain their performance and capabilities. Without them, your chances of a collision and serious vehicle damage rises. So it's important to schedule these services regularly for the safety of you and your car. Some essential tire services include setting the tire pressure, tire rotations, and wheel alignments.
Signs That It's Time for Tire Services
There's no definitive timeframe that can determine when you need tire services because their life span depends on your driving patterns, road conditions, and the weather. However, the following warning signs will pop up when your tires need attention:
Cracks and deformities in the sidewalls
Low and uneven tread depths
Drifting and pulling when driving
Where to Schedule Tire Services in Turnersville, NJ
When it comes to your car, you should always get the highest level of care to ensure great performance and safety. So for your next tire service in Turnersville, you'll want to contact the service department at Prestige Subaru. We employ only experienced technicians who have training on the latest automotive tools to guarantee quality care with every appointment. Plus we'll even help you select a new set of tires when you need to have them replaced.
Prestige Subaru in Turnersville, NJ, near Mantua, Sewell, Blackwood and Williamstown, NJ, is dedicated to your satisfaction. To help you even further, we've provided additional resources below to make sure that you tires maintain their peak performance for longer. And if you need to schedule your tire service in Turnersville, call 888-495-2498 today!