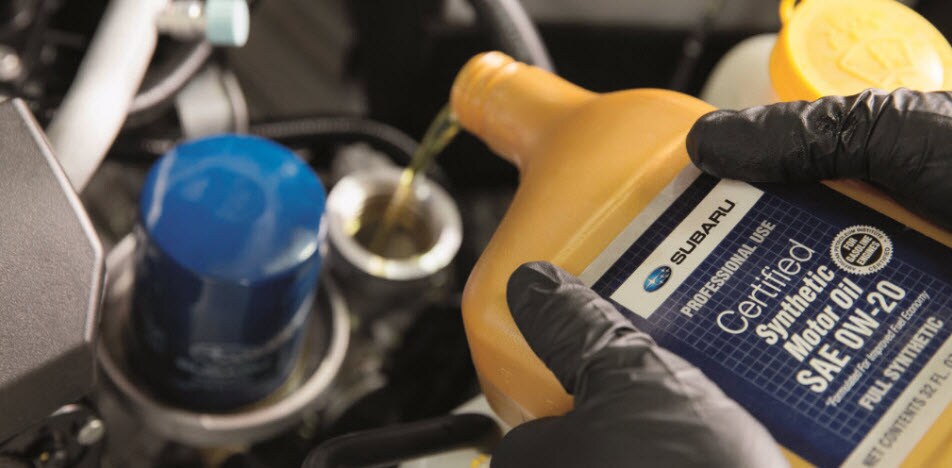 Whether you have a new or a pre-loved Subaru vehicle from a Subaru dealer in NJ, regularly scheduling oil changes is key to allowing your engine to last longer. However, it seems that many drivers in Cherry Hill, Turnersville, and Mount Laurel don't understand or ignore the benefits of regular oil changes. This makes your Subaru susceptible to damage. So to help you, here's what you can expect with regular oil changes.
Benefits
With clean oil running through your engine, you'll experience a variety of benefits that help ensure your vehicle run like new for longer. Routine oil changes mean your vehicle's engine and its parts will be lubricated, the clean oil will pick up dirt and debris, and the oil will work as a coolant to prevent overheating.
What to Look For
If you're one of the drivers who tends to forgo this quick yet essential maintenance, you'll find your vehicle will start giving you signs that your vehicle desperately needs clean oil. These signs include black and gritty oil, loud engine noises, and the overheating of internal parts.
Once you notice any of these signs, be sure to schedule an appointment at Prestige Subaru as soon as possible to prevent more damage from happening. 
Oil Change Turnersville, NJ: Prestige Subaru
There are a number of tasks you can carry out to ensure the oil in your car continues to perform as well as it can. However, the best thing you can do is to make sure you schedule regular oil changes at Prestige Subaru for the clean, fresh oil your car needs to keep running smoothly. Without this simple yet essential service, your car will be susceptible to severe damage.
Don't let this happen to your vehicle. Provide the care and clean oil it needs to continue running as well as it can for as long as it can. So don't wait until it's too late. Call us at 888-434-2790 or stop in to our location at 4271 Black Horse Pike, Turnersville, NJ 08012 to schedule your oil change today!
Contact Us
Hours
Monday

Closed Temporarily

Tuesday

Closed Temporarily

Wednesday

Closed Temporarily

Thursday

Closed Temporarily

Friday

Closed Temporarily

Saturday

Closed Temporarily

Sunday

Closed