With all of the fancy gizmos and gadgets featured in each new Subaru these days, it's easy to forget how much we rely on our brakes for safety. So it's common for many drivers throughout the Turnersville, Cherry Hill, and Mount Laurel area to overlook essential brake maintenance and services. Unfortunately, this puts both your vehicle and those on board in serious danger.
Without properly functioning brakes, the likelihood of collisions and accidents rises. It's important to attend to your brake system to ensure your safety. The first step to doing that is understanding the five signs that indicate your Subaru needs a brake replacement.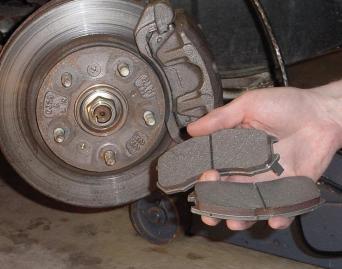 Brake warning lights: One of the first signs your brakes need to be replaced is an illuminated brake or anti-lock braking system warning light. This sign can stem from a wide array of problems, including low brake fluid or leaking brake fluid. So to get a definitive diagnosis, schedule a brake repair at Prestige Subaru. 
Squealing: In addition to the warning light, unusual noises such as squealing are some of the first signs indicating brake damage. Squealing occurs when the brake pads are starting to wear too low. Once you hear squealing, you should replace your brakes as soon as possible. 
Grinding: For drivers who ignore the high-pitched squealing and brake warning light, the next sign to look out for is grinding when you slow down and stop. When this sound becomes apparent, your vehicle is telling you that your brake pads have worn through and the internal parts are rubbing together, causing serious automotive damage.
 
Vibrations: Feeling your Subaru vibrate when you press down on the brake pedal indicates warped rotors. When the rotors are exposed to excessive amounts of heat, they become deformed. The vibrations come from the brake pads' inability to grasp on to a smooth surface.
 
Brake pedal problems: You should feel the same tension and stopping power each time you step on your brake pedal. If you notice a difference in pressure (whether it's too much that you can't depress the pedal or so little that you feel it sink to the floor), then you need to schedule an appointment with Prestige Subaru immediately. This can mean your brake fluid is low or air has entered the brake lines. Regardless of the issue, it's best to have this fixed right away to avoid more damage and a serious collision.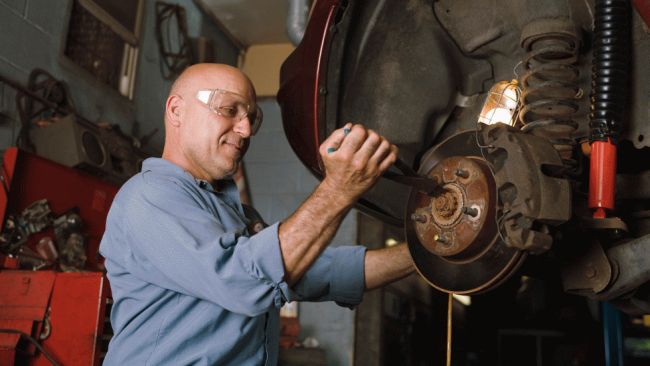 Even though vehicles house new and advanced technologies that help to mai ntain the safety of you and your passengers, your brakes are still the most important safety feature your Subaru offers. As the main component that helps you avoid collisions, it's imperative to understand the warning signs that let you know when it's time to replace your brakes.
If you're experiencing any of these problems, it's time to take your car in for a brake repair in South Jersey. Fortunately, Prestige Subaru is just minutes away from Cherry Hill and Mount Laurel at 4271 Black Horse Pike in Turnersville, NJ. Our service department will work skillfully and efficiently to ensure your brakes are properly replaced and functioning safely.
So don't wait until it's too late - give us a call at 888-434-2790 to schedule your brake repair today.