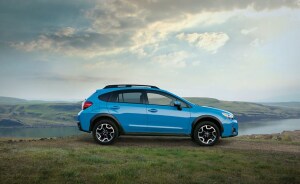 Many families choose to purchase a compact SUV when they want the cabin storage of a larger SUV in a more navigable, smaller vehicle. Several of these cars contain the performance capability to rival much larger SUVs, but their compact bodies, in some cases, make for a much easier driving experience. 
There are many quality models on the market with attractive creature comforts and best-in-class safety features, and the 2016 Subaru Crosstrek and the Hyundai Tucson are quality competitors-but how do they stack up? 
To simplify your search for your next compact SUV purchase, Prestige Subaru of Turnersville, NJ-serving the areas of Turnersville, Cherry Hill, and Mount Laurel-has put together the following comparison. 
Safety Specifications
When buying a family car, there's no doubt that safety concerns are first and foremost in the decision-making process. The 2016 Subaru Crosstrek comes standard with seven airbags, so you can feel safe knowing that you and your family are protected at any angle. 
A rearview camera is standard to make sure that you never miss an obstacle. It also comes with symmetrical all-wheel drive, vehicle dynamics controls, and a smart braking system-this small SUV can tackle almost any driving conditions. 
Plus feel at ease knowing the Crosstrek is equipped with an engine immobilizer that prevents it from running unless your correct key is present. 
The 2016 Hyundai Tucson also offers a safe option for families, particularly with its standard rearview camera technology and available parking sensors to detect obstacles in your blind spots. However, with only six airbags and no engine immobilizer, it's a slightly less attractive option than the Crosstrek in terms of safety. 
Subaru Crosstrek vs. Hyundai Tucson Technology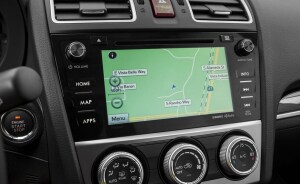 Both the 2016 Subaru Crosstrek and the Hyundai Tucson offer a lot in terms of technology so you can experience a safe, enjoyable ride every time. However, in terms of standard features, the Crosstrek slightly outshines its competitor in this category. 
The Subaru Crosstrek comes equipped with Subaru STARLINKTMsmartphone integration. It brings the entertainment and communication from your smartphone to your dashboard and works with both Android and iOS devices. 
Comparatively, the Tucson comes standard with a 5-inch touchscreen navigation system and MP3 audio system, but it doesn't come standard with a STARLINK-comparable smartphone integration system. 
Test Drive a 2016 Subaru Crosstrek Today 
For those looking for an SUV that's easy to park without sacrificing cabin storage availability or interior comforts, the compact 2016 Subaru Crosstrek may just be the right option for you. While the Hyundai Tucson comes with many of its own quality features, its lack of safety updates and standard technology specs make it pale in comparison to the Crosstrek. 
If you're near Turnersville, Cherry Hill, or Mount Laurel, be sure to stop by Prestige Subaru on Black Horse Pike to test the 2016 Subaru Crosstrek for yourself. Schedule your test drive today!