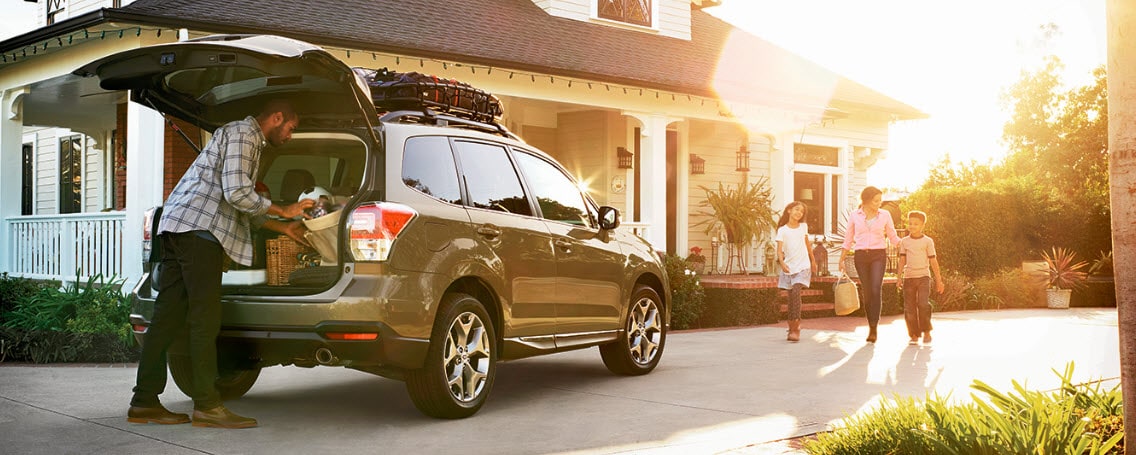 Are you looking for more interior space without having to deal with the bulkiness of a full size SUV? If so, a crossover might be just the thing for you. These vehicles excel in versatility with all the interior space you need while being incredibly easy and even fun to drive. With so many on the market, however, finding the right one can be tough.
The 2018 Subaru Forester is one of the better options with plenty of exciting features, but the 2018 Ford Escape is also quite appealing. Learn more about these impressive crossover vehicles and discover which one is better suited for your needs in our comprehensive Subaru Forester vs Ford Escape comparison.
This crossover has the performance, safety, and interior versatility drivers need to traverse a wide variety of roads. In this Subaru Forester review, the Prestige Subaru team will explain how.
Subaru Forester vs Ford Escape: Engine Performance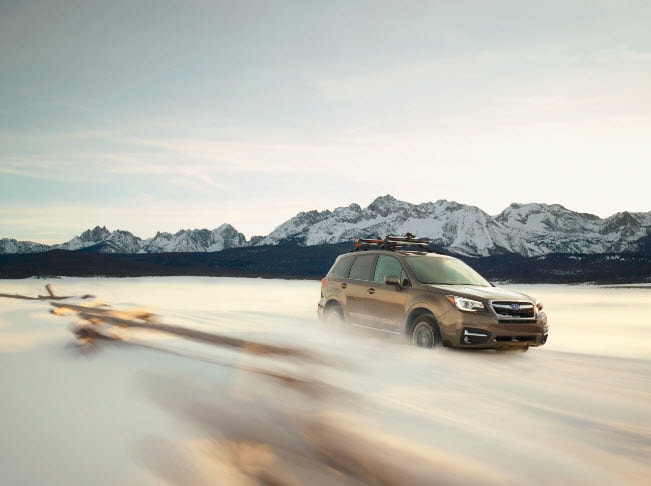 When you compare the base level models, it's important to note that they generally have the same kind of engine. Both are equipped with a powerful 2.5-liter 4-cylinder, but the Forester works harder to make the most of it with a maximum horsepower of 170. The Escape can only muster 168 horsepower.
Both of these engines can be upgraded further into 2-liter turbo powered 4-cylinder engines, but the Forester still maintains its lead. At most, the Forester can offer 250 horsepower while the Escape offers 245. Keep in mind that this is only possible with the top level Escape. The mid range versions tend to offer 179 horsepower while two distinct Forester trims offer top level power.
Subaru Forester vs Ford Escape: Fuel Efficiency
The general rule of thumb when it comes to engine power is that the more there is, the weaker your fuel economy is. With that in mind, it only makes sense that the Forester would be less efficient than the Escape. Strangely enough, however, it's not. The Forester considerably outperforms the Escape in terms of fuel economy.
The base level Forester earns an EPA-estimated 26 mpg city and 32 mpg highway which is already high for a crossover. With the Escape, you only get 21 mpg city and 29 mpg highway. Even when comparing their most powerful models, the Escape can only offer an EPA-estimated 24 mpg combined while the Forester pushes 25 mpg combined.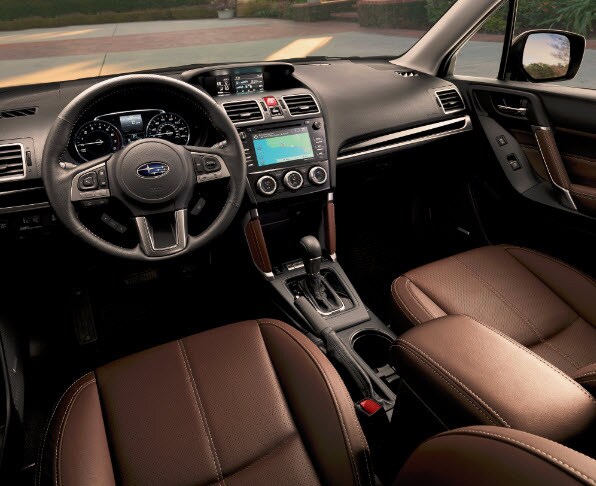 Subaru Forester vs Ford Escape: Interior Dimensions
Prospective crossover drivers tend to look at interior pretty severely when trying to find the right model for their needs. You'll find plenty of room inside both, but the Forester tends to create a bit more space despite the fact that it features a 34.8-foot turning diameter compared to the Escape's 38.8 feet.
Headroom and legroom in both the front and the rear tend to differ by mere tenths of inches, but the 38 inches of rear legroom in the Forester compared to the Escape's 37.3 inches of rear legroom will certainly be noticed. The Forester is also superior with cargo space featuring a maximum 68.5 cubic feet while the Escape can only offer an even 68.
Subaru Forester vs Ford Escape: Verdict
At the conclusion of our comprehensive Subaru Forester vs Ford Escape comparison, it's clear that the 2018 Subaru Forester is the superior model. If you want to see it for yourself, simply head over to Prestige Subaru, your local Turnersville, Cherry Hill and Mount Laurel Subaru dealer. Our friendly team will show off every bit of this incredible crossover, so you can see if it's right for you. Visit us or call to schedule your test drive today!