If you're on the hunt for a more fuel-efficient car to for your ride through the Turnersville, Cherry Hill and Mount Laurel locales, you may be in the market for a compact car like the 2018 Subaru Impreza or Chevy Cruze. Their modern flair and efficient engines really help them stand out, but which is best for you?
Our 2018 Subaru Impreza vs. 2018 Chevy Cruze car comparison will put these two cars head-to-head, so you can decide! Take a look at our comparison and contact Prestige Subaru if you have any questions.
Impreza vs Cruze: Roomy Interiors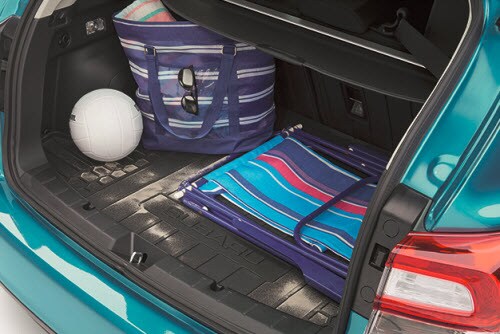 The truest test of a compact car is how much interior space can be concealed in such a small vehicle, and the 2018 Impreza and  Cruze succeed on this front. Legroom is ample in both cars, with the Impreza getting 43.1 inches in the front and 36.5 inches in the rear. The Cruze comes close with 42 inches in the front and 36.1 inches in the backseat.  
But when you compare cargo space, there's a more noticeable difference. The hatchback body styles have the most cargo volume, with the Cruze hatch offering 47.2 cubic feet with the rear seats folded. That's a strong showing, but the Impreza hatch pulls ahead with 55.3 cubic feet, lending room for extra outdoors gear, storage bins, small furniture and more.
Performance Specs
Look under the hood, and you'll find similarly-powered engines in the Subaru Impreza and Chevy Cruze. The Impreza's 2.0L four-cylinder and the Cruze's 1.4L four-cylinder each deliver just over 150 horsepower, enough to give you solid acceleration for all your day-to-day driving needs.
The Impreza has standard all-wheel drive, distributing power evenly between all four wheels for improved traction on slippery or uneven surfaces. When you're driving down snow-covered New Jersey roads in the middle of January, this is a valuable feature to have. The Cruze does have optional all-wheel drive, but you must upgrade from the standard front-wheel drivetrain to experience it.
Advanced Safety Features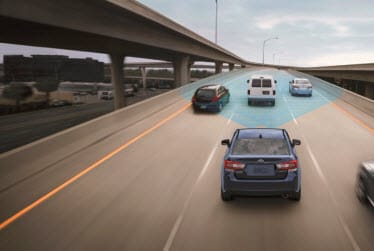 Safety is a top priority for the new Impreza and Cruze. Each has a standard rearview camera to make seeing what's going on behind you easier when you need to reverse. You'll also find several similar driver-assist features available, including lane keep assist to alert you and apply corrective steering if you start drifting out of your lane.
The Impreza also has an available adaptive cruise control feature, letting you keep a set following distance from the car in front of you. Your car speed will adjust automatically as needed. The Cruze has an available following distance indicator, which warns you if you're following too closely, but it can't adjust speed or let you program a following distance like adaptive cruise control does.
2018 Subaru Impreza vs 2018 Chevy Cruze: The Final Say
Shoppers near Turnersville, Cherry Hill and Mount Laurel can acknowledge that, in the new Subaru Impreza vs. Chevy Cruze comparison, both rides come out looking good. And if you're having a difficult time choosing, you can test drive the Impreza at Prestige Subaru for some hands-on experience.
However, if a spacious interior, all-wheel drive and safety excellence are important to you, you may enjoy what the Impreza has to offer. Schedule that test drive and find out!