Your vehicle's transmission is the mechanism that transfers power from your engine to your wheels. Without this system, you wouldn't be able to drive your vehicle at all since the energy necessary to turn your wheels wouldn't be there to do its job. Because this part is integral to the proper function of your vehicle, it's imperative that the part stay in good working order at all times. 
Throughout the life of your vehicle, you'll need to get several regular maintenance services in order to keep these integral parts, such as the transmission, in great shape. In particular, your transmission will need its own particular services to stay in great shape. 
Transmission Resources:
Prestige Subaru: Transmission Service Turnersville, NJ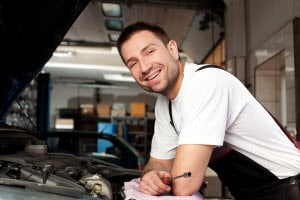 The first service you'll want to get done to your vehicle to ensure the health of your transmission is a transmission inspection. This service is the first step in determining the overall level of health in your vehicle. When you get this service at Prestige Subaru, we'll take a look at your vehicle's transmission to make sure it's working properly. We'll also make sure that there is enough transmission fluid and that the transmission fluid is clean and usable. 
Another service you may need for your transmission maintenance is a transmission fluid flush. Over time the fluid your transmission uses to do its job becomes dirty and breaks down. At this time, you'll need to get the fluid drained out completely and replaced with fresh and clean transmission fluid. 
And if there is a problem with your transmission, the maintenance on your vehicle may be a little more extensive. You could need a transmission repair, such as if there's a leak, or you could need a transmission replacement. 
Local Service Center
You can get all of your transmission services done at your local NJ service center near Turnersville, Cherry Hill, and Mount Laurel-Prestige Subaru. We offer all of the vehicle maintenance services you need to keep your vehicle running smooth, including transmission services and repair. When you're ready to get your transmission inspection and ensure that your vehicle is in great shape, call the professionals at Prestige Subaru at (888) 434-2790 or schedule a service appointment online now.