If you've noticed your brakes squeaking at stop signs, red lights, or deaccelerations driving into town, you're probably wondering why they've decided to make their presence known now.
The expert service team at Prestige Subaru decided to put together the following post to provide a little background on your brakes and why they might be speaking up. Check it out below so you can take action today and get back to driving Turnersville, Cherry Hill, and Mount Laurel, NJ squeak-free.
What are the signs of worn brake pads?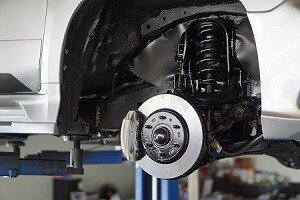 The most common reason for your brakes to squeak is because of worn down brake pads. Each brake pad, made of a soft, semi-durable material, features a harder metal indicator at its core. When your brake pads wear down to this middle metal piece, they come into contact with the brake rotor directly and you hear a high-pitched squeal or squeak.
How long do brake pads last on average?
Brake pads tend to need to be replaced with fresh set every 50,000 miles of driving-but this is just an estimate. Driving with heavy, frequent pressure applied to the brake pedal may call for your pads to be changed earlier. On the flip side, more care taken during driving could allow pads to last up to 70,000 miles before needing a replacement.
Regardless of what this number may be for your vehicle, if your brakes are squeaking, be sure to schedule a service appointment as soon as you can!
Warning Signs of Brake Problems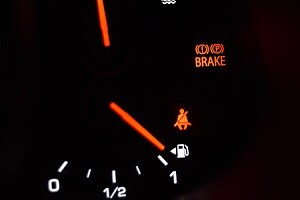 Squeaking brake pads is a fairly common symptom that many drivers will experience over the length of their car ownership. However, it's important that you be proactive in bringing your car in for some TLC with an automotive expert before the squeaking develops into a more involved issue.
Other brake failure warning signs to look for when it comes to brake health include seeing your brake warning light appear on your dashboard, a change in the way your brake pedal feels underfoot, or an increased stopping distance when you apply pressure to the brake.
Schedule Brake Service: Turnersville NJ
By staying on top of your car's brake maintenance you can avoid costly future repairs that may come about from driving with squeaking brakes too long. Many service centers are able to replace brake pads quickly and get you back on your way.
The qualified automotive technicians at Prestige Subaru always check your brakes during routine service visits such as oil changes or tire rotations, so if you abide by your Subaru maintenance schedule, you know your vehicle is covered!
For brake jobs big and small, drivers in Turnersville, Cherry Hill, and Mount Laurel, NJ can count on the well-equipped service center at Prestige Subaru. Our factory trained automotive technicians are ready to help you with routine brake repair, replacing a bent rotor, or whatever service may be required to get you back on the road safely. Fill out our quick online form to schedule a service appointment with us today!