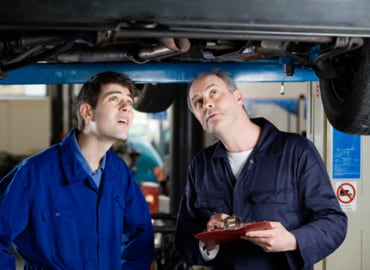 Preventative maintenance can make or break your vehicle. Whether it's checking your fluid levels or making sure you get the right service at the right time, all of this can keep your Subaru vehicle running like new.
Unfortunately, many local drivers may not fully understand how to carry out preventative vehicle maintenance. So to help you provide the right Subaru maintenance in NJ, here are our top five preventative maintenance tips.
Ask for help. If you don't know a lot about the inner workings of your Subaru vehicle, ask for help when it comes to carrying out preventative maintenance. Your Subaru vehicle has numerous mechanical systems that can be damaged when tasks aren't performed correctly. So before you dive in, ask a professional at Prestige Subaru for help so you can avoid accidentally damaging your Subaru.
Check the fluids. Your Subaru vehicle's fluids serve as the bloodline that keep your vehicle is good working order. That's why it's beneficial to check your fluids and their levels each month to make sure they're at the appropriate levels. However, not many drivers do this, which makes their vehicles susceptible to damage. So always make sure your fluids are topped off and clean to prevent serious problems. 
Pay attention. Simply paying attention to your Subaru vehicle, including the noises that it makes when you're driving or sitting idle in traffic, can make a world of difference when it comes to keeping your vehicle in good working order. If you hear strange noises, notice odd smells, or feel abnormal vibrations, you can get your Subaru checked out before a more serious problem develops.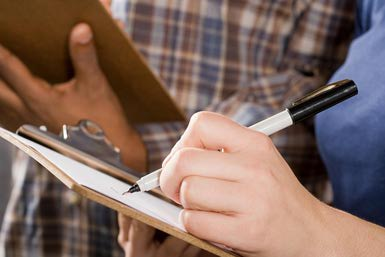 Perform tasks regularly. Regularly performing preventative maintenance gives you a better idea of how your car is operating. Usually, the more you check, the more likely you'll find or be able to head off problems that can lead to more serious damage. For example, if you clean your battery case each month, you'll notice if the case has begun swelling and then can address the situation. This can prevent a serious battery issue that could leave your car out of commission.
Schedule routine services. Even if you carry out all of the preventative maintenance tips listed above, you should still schedule regular maintenance services at Prestige Subaru. The experts at your local Subaru dealer in New Jersey will provide the professional services your Subaru needs to run like new for longer. Plus they'll be able to catch certain problems that you may not have noticed as part of your preventative maintenance routine.
To keep your car running smoothly and efficiently for longer, follow the tips above and, most importantly, schedule your service appointments at Prestige Subaru.
If you need professional automotive services or want more information on preventative maintenance, stop by Prestige Subaru at 4271 Black Horse Pike, Turnersville, NJ 08012, near Cherry Hill and Mount Laurel, so our experts can provide you with the details you need to keep your Subaru in great shape for as long as you own it.